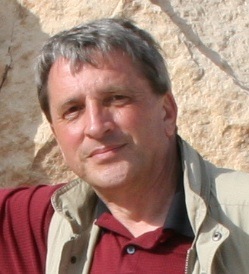 Much of the interesting activity in the Industrial Internet of Things (IIoT) space lately happens at the edge of the network. IT companies such as Dell Technologies and Hewlett Packard Enterprise have built upon their core technologies to develop powerful edge computing devices. Recently Bedrock Automation and Opto 22 on the OT side have also built interesting edge devices.
I've long maintained that all this technology—from intelligent sensing to cloud databases—means little without ways to make sense of the data. One company I rarely hear from is FogHorn Systems. This developer of edge intelligence software has recently been quite active on the partnership front. One announcement regards Wind River and the other Google.
FogHorn and Wind River (an Intel company) have teamed to integrate FogHorn's Lightning edge analytics and machine learning platform with Wind River's software, including Wind River Helix Device Cloud, Wind River Titanium Control, and Wind River Linux. This offering is said to accelerate harnessing the power of IIoT data. Specifically, FogHorn enables organizations to place data analytics and machine learning as close to the data source as possible; Wind River provides the technology to support manageability of edge devices across their lifecycle, virtualization for workload consolidation, and software portability via containerization.
"Wind River's collaboration with FogHorn will solve two big challenges in Industrial IoT today, getting analytics and machine learning close to the devices generating the data, and managing thousands to hundreds of thousands of endpoints across their product lifecycle," said Michael Krutz, Chief Product Officer at Wind River. "We're very excited about this integrated solution, and the significant value it will deliver to our joint customers globally."
FogHorn's Lightning product portfolio embeds edge intelligence directly into small-footprint IoT devices. By enabling data processing at or near the source of sensor data, FogHorn eliminates the need to send terabytes of data to the cloud for processing.
"Large organizations with complex, multi-site IoT deployments are faced with the challenge of not only pushing advanced analytics and machine learning close to the source of the data, but also the provisioning and maintenance of a high volume and variety of edge devices," said Kevin Duffy, VP of Business Development at FogHorn. "FogHorn and Wind River together deliver the industry's most comprehensive solution to addressing both sides of this complex IoT device equation."
Meanwhile, FogHorn Systems also announced a collaboration with Google Cloud IoT Core to simplify the deployment and maximize the business impact of Industrial IoT (IIoT) applications.
The companies have teamed up to integrate Lightning edge analytics and machine learning platform with Cloud IoT Core.
"Cloud IoT Core simply and securely brings the power of Google Cloud's world-class data infrastructure capabilities to the IIoT market," said Antony Passemard, Head of IoT Product Management at Google Cloud. "By combining industry-leading edge intelligence from FogHorn, we've created a fully-integrated edge and cloud solution that maximizes the insights gained from every IoT device. We think it's a very powerful combination at exactly the right time."
Device data captured by Cloud IoT Core gets published to Cloud Pub/Sub for downstream analytics. Businesses can conduct ad hoc analysis using Google BigQuery, run advanced analytics, and apply machine learning with Cloud Machine Learning Engine, or visualize IoT data results with rich reports and dashboards in Google Data Studio.
"Our integration with Google Cloud harmonizes the workload and creates new efficiencies from the edge to the cloud across a range of dimensions," said David King, CEO at FogHorn. "This approach simplifies the rollout of innovative, outcome-based IIoT initiatives to improve organizations' competitive edge globally, and we are thrilled to bring this collaboration to market with Google Cloud."