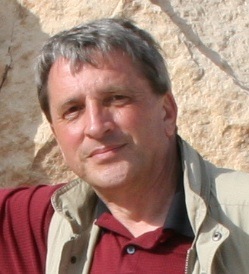 HMI SCADA as a technology product continues to grow and adapt in this Industrial Internet of Things (IIoT) world. Once a control room technology, new iterations make it a natural for the Internet of Things. Steve Hechtman, founder of Inductive Automation, approached me some 15 years ago (I can't believe it's been that long) at a trade show to explain a new HMI SCADA product built with Java and IT-friendly technologies. The product has evolved substantially over the years, but the IT-friendly aspect is proving valuable in this new IT/OT convergence atmosphere.
So, now we have HMI SCADA and Enterprise linked. Inductive Automation has named Brock Solutions as the first system integrator in the new Inductive Automation Enterprise Integrator Program. Inductive Automation defines Enterprise Integrators as those with a high level of Ignition certification, a global presence, the ability to take on enterprise-wide projects, and 250 or more engineers, among other requirements.
Ignition by Inductive Automation is an industrial application platform with fully integrated tools for building solutions in human-machine interface (HMI), supervisory control and data acquisition (SCADA), and the Industrial Internet of Things (IIoT). Ignition is used in virtually every industry, in more than 100 countries.
"We're very excited to be the inaugural member of Inductive Automation's new Enterprise Integrator program," said Davin McDougall, operations leader at Brock Solutions. "This program focuses on organizations looking for an integration partner like Brock Solutions with global/national reach, technical expertise, and breadth of services to roll out enterprise-wide Ignition solutions that are repeatable, scalable, sustainable, and — most importantly — that drive business value."
Inductive Automation first made the announcement at its Ignition Community Conference (ICC) in 2017. Also at ICC 2017, Brock's John Southcott presented a session with R.J. Reynolds Tobacco Company about how Brock aided Reynolds in its highly successful enterprise-wide transformation.
Brock Solutions worked closely with Inductive Automation on the development and launch of the Enterprise Integrator Program. "It's been a pleasure working with Brock Solutions the past three years, and we're very happy to designate Brock as our first Enterprise Integrator," said Don Pearson, chief strategy officer for Inductive Automation. "Brock Solutions' thorough knowledge of its customers, its committed team members, and its strong business processes have led to some very impressive installations of the Ignition software platform, and we look forward to seeing Brock put together more large-scale projects in the future."
Brock Solutions is an engineering solutions and professional services company specializing in the design, build and implementation of real-time solutions for broad-based industrial/ manufacturing and transportation/logistics organizations globally. With more than 400 employees, Brock Solutions is a privately held, employee-owned organization with more than 30 years in the real-time solutions space.
Inductive Automation creates industrial software cross-pollinating IT with SCADA technologies.
[Disclaimer: Inductive Automation is an advertiser, but they do not dictate my coverage of either it or the space.]