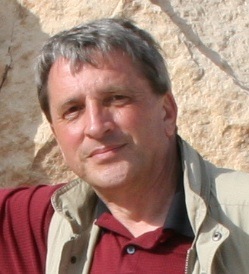 I will only be at SPS for a few hours this year to check in with old friends and see some of the latest automation goodies. But I'm glad to be there at all. Thank you to Siemens who is sponsoring a press tour that includes a couple of days of intense cybersecurity briefings and workshops.
Oh, and a trip to Allianz Stadium to see the technology and a Bayern Munchen football match.
Some early SPS news:
Avnu Alliance Demonstrates New Conformance Test Reference Tool
OPC Foundation promises much news plus addition of Rockwell Automation
OPC Foundation
OPC Foundation has sent a couple of emails inviting us to a press briefing at SPS promising much news. I won't be in Nuremberg on Tuesday, but I'll catch up with Stefan and Tom for sure on Wednesday.
The mating dance has ended after a few months. Rockwell Automation has rejoined the OPC Foundation and gained a board seat. OPC Foundation has elected Juergen Weinhofer, vice president of common architecture and technology for Rockwell Automation, to its board of directors. Note that Weinhofer is also the Rockwell delegate to the ODVA board.
Weinhofer's election to the board extends Rockwell Automation's engagement in the technical work of the OPC Foundation and its technical advisory council.
"OPC UA has become the dominant open protocol for machine-to-software and machine-to-cloud solutions, and it is becoming critical for companies deploying a Connected Enterprise," Weinhofer said. "I look forward to helping the OPC Foundation become a leader in machine-to-machine applications and helping OPC UA users unlock more value from their production systems."
This quote is from the OPC news release. We should note that "Connected Enterprise" (capitalized) is the Rockwell Automation theme. I also note while parsing the comment that Rockwell is still firmly fixed in the factory floor area where Weinhofer specifically states "become a leader in machine-to-machine applications."
"Rockwell Automation is a proven leader in industry standardization and open information technologies," said Stefan Hoppe, president of the OPC Foundation. "I welcome not just Juergen's business and political skills on the board but also the increased technical and commercial contribution that the wider Rockwell Automation team will also bring to the foundation."
Avnu Alliance
Avnu Alliance, an industry consortium enabling open, standards-based deterministic networking, will exhibit at SPS IPC Drives in the University Stuttgart ISW booth. Avnu Alliance, alongside ISW and Industrial Internet Consortium (IIC), will showcase the role of conformance test plans, testbeds and test reference tools in ensuring an interoperable ecosystem of Time Sensitive Networking (TSN) devices.
"We are in cooperation with IIC, IEEE, IEC and others in creating an interoperable ecosystem through a common network foundation that stems from industry open standards and testing," said Todd Walter, Avnu Alliance Industrial Segment Chair. "The market will continue to require multiple application layer protocols for networked industrial systems. The Avnu Alliance charter is to enable interoperability at the network layer, to ensure 'One TSN.' We are the organization focused on providing TSN test plans and reference test architectures to anyone in the industry that wants to test for TSN compatibility."
As such, Avnu serves to support Fieldbus organizations by providing its TSN conformance tests and procedures to ensure those organizations' interoperability in the wider Ethernet system.
Leveraging the industry-defined requirements for TSN network interoperability, Avnu ensures there is a universal set of test plans for conformance to guarantee interoperability at the network layer. Avnu has developed a baseline test plan in the industrial market that ensures industrial devices, whether end device, infrastructure component or silicon, conform to the relevant IEEE standards, as well as the industrial automation profile being defined by IEC/IEEE 60802 Joint Project working group.
Starting with Time Synchronization, or 802.1AS as the foundation for all TSN devices, Avnu released the first set of test plans at SPS IPC Drives in 2017. Avnu will soon publish additional conformance test plans for end devices, such as enhancements for scheduled traffic.
At SPS IPC Drives 2018, Avnu Alliance will show a new proof-of-concept (POC) Conformance Test Reference Design that offers a single, streamlined way for vendors to test TSN interoperability. The POC Conformance Test Reference Design is designed to automatically test TSN devices for compliance to 802.1AS. The demonstration features a Linux open-source test tool created by ISW in partnership with Avnu. This tool would also allow other protocol organizations to test application stacks on top of a TSN network in a streamlined way enabling one-stop certification at any test house.