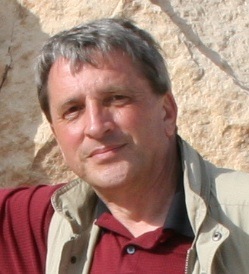 The OPC Foundation was active during the recent ARC Industry Forum in Orlando as a Platinum Sponsor and presenting a press conference. With OPC UA released and in use and the publish/subscribe about to be release, OPC Foundation's emphasis has been on companion specifications. It had a joint press conference with the FieldComm group to discuss its joint working group and then released news of a released companion specification with Ethernet Powerlink. The last release, something I was able to work on pre-release review, concerns a study with ARC Advisory Group on adoption of the UA specification.
Below are some details. More at the Foundation website.
OPC and FieldComm
The OPC Foundation and FieldComm Group announced an alliance to advance process automation system multi-vendor interoperability and simplified integration by developing a standardized process automation device information model.
A joint working group between OPC Foundation and FieldComm Group, tasked with developing a protocol independent companion specification for process automation devices, was formed in late 2017. The goal of the working group is to leverage the extensive experience of FieldComm Group with the HART and FOUNDATION Fieldbus communication protocols to standardize data, information, and methods for all process automation devices through FDI using OPC UA. The OPC UA base information model and companion Device Information (DI) specification will be extended to include the generic definition and information associated with process automation devices.
The OPC Foundation and FieldComm Group have worked together for over a decade, initially working on the development of the EDDL specification and most recently on the creation of FDI technology.
"FDI provides the new standard for device integration to deliver a protocol independent path to configuration, diagnostics and runtime operation for process devices," states Ted Masters, President and CEO of FieldComm Group. "The partnership between OPC Foundation and FieldComm Group further builds upon the common information model of both to deliver process automation data in context which is the key to enabling value from enterprise systems and analytics. The 350+ suppliers of devices and applications that are members of FieldComm Group have an opportunity to benefit from the key initiative to develop a standard process automation information model by their adoption of FDI and OPC UA technologies."
"I'm excited that the OPC Foundation and FieldComm Group are working together on this important initiative, and will be partnering with other organizations, end-users and suppliers to make the dream of a standardized process automation device information model a reality. This is truly a breakthrough in our industry that will provide significant operational benefits across all points of the value chain," states Thomas J. Burke, OPC Foundation President and Executive Director.
"This important collaboration will provide a solid foundation for standardization of devices that will serve as the base infrastructure for the numerous other collaborations that the OPC Foundation is doing across international boundaries," says Stefan Hoppe, OPC Foundation Global Vice President.
The joint working group plans to release an extensible, future-proof process automation information model specification during the first quarter of 2019.
OPC and Powerlink
An OPC UA companion specification is now available for POWERLINK according to a joint announcement by the OPC Foundation and the Ethernet POWERLINK Standardization Group (EPSG). The companion specification describes how payload data is exchanged between POWERLINK and any OPC UA platform. The result is integrated communication from the sensor to the cloud.
"As technologies, OPC UA and POWERLINK complement each other perfectly," emphasized Thomas Burke, President of the OPC Foundation, in his announcement. "POWERLINK is among the leading real-time bus systems used in plants and machinery. Together with OPC UA, POWERLINK networks can now communicate seamlessly and securely with the IT environment and into the cloud."
"This specification allows OPC UA and POWERLINK to fuse into a single network," added Stefan Schönegger, Managing Director of the EPSG. "We're then able to join devices from different manufacturers and across different levels of the automation pyramid into a single, cohesive system."
A joint working group between the OPC Foundation and the EPSG had been working on the specification since 2016. The document can be downloaded from the OPC Foundation website.
OPC UA Adoption
OPC Foundation announced today the release of an in-depth ARC Advisory Group report on the important role the OPC data connectivity standards play in control automation today and in future IIoT and Industrie4.0 based solutions.
Key ARC report findings confirmed that with an estimated global install base of over 45 million units, OPC is the de facto standard for open data connectivity and that OPC UA is well positioned to serve as the next data connectivity foundation for control automation applications in traditional industrial settings and new ones like building automation, transportation, and others. Key contributing factors to the continued success of OPC UA included the scalability, performance, and robustness of the technology and the large community of end-users, vendors, and other standards bodies actively working with the OPC Foundation to best utilize OPC UA in their applications.
According to Thomas Burke, OPC Foundation president, "the [ARC report] findings accurately reflect what we [OPC Foundation] have been seeing from an adoption and collaboration point of view. I highly recommend reading this ARC report for a high level perspective of what OPC UA is doing in the market and the future of data connectivity"
Commenting on the popularity of the OPC UA standard, Mr.Burke explained "OPC UA has something to offer for everyone from end-users and product vendors to other standards bodies. After people look at what is really out there as far as a single standard that has the scalability, performance, and flexibility to meet the challenges of modern data connectivity and interoperability and has the reputation and a large enough adoption base needed to make it a safe investment – they come to realize OPC UA is the real deal."
"OPC technology has become a de facto global standard for moving data from industrial controls to visualization up to MES/ERP and IT cloud levels", according to Craig Resnick, Vice President, ARC Advisory Group. "The rapid expansion of OPC UA in automation, IIoT, and into new, non-industrial markets suggests that OPC will remain an important technology for multivendor secured interoperability, plant floor-to-enterprise information integration, and a host of other applications yet to be envisioned."