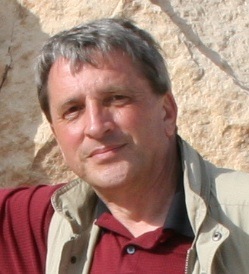 The ODVA held its Industry Conference and 19th Annual meeting this week in Atlanta. Perhaps more than the Common Industrial Protocol (CIP), the topic of conversation was Michael—the hurricane. We started getting rain from its outer bands in the late afternoon Wednesday. By the time I awoke at 5:30 am to get ready to catch my flight out, it was all over. Not so fortunate were the millions directly impacted. My prayers go out to them.
I have missed the last two or three of these. It was good to get an update. There was no announcement while I was there, but there were some people from Honeywell Process Solutions present who talked about using EtherNet/IP for process automation applications. These switching industry alignments are fascinating to watch. Foundation Fieldbus seems to have lost momentum recently. Will EtherNet/IP, the CIP network, absorb some of the market share?
A well organized series of speakers started Wednesday morning tech sessions with a quick update from all of the SIGs. There are many volunteers putting out an incredible amount of hours developing and updating the various specifications. I can't report on them all here—it would be too deep into the weeds anyway. But let's just say that ODVA is alive and well.
As even casual readers here know, I am a fan of Time Sensitive Networking (TSN). Yes, I know that it's not ready for prime time, yet. Products are beginning to appear in the market, and interest is building across the industry.
I sat in two sessions focused on TSN and CIP. There is technical work going on. The sessions and ensuing questions laid bare the engineering challenges involved in developing CIP over TSN. It's non-trivial, but doable. Some may still question TSN, but I'm even more bullish.
On another front, work has begun on updating the ODVA product data sheet specifications. This work will eventually provide for more and better information to users.