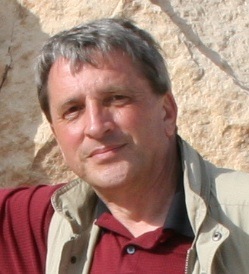 So I decided not to make a cross country trip to San Diego for Rockwell Automation's RATechEd event this year. I have cross country trips coming up the next two weeks followed by family time. So, I'm doing a one-day business trip plus taking my wife out for dinner in Chicago this week. Anyway, they had informed me that they wouldn't be setting up interviews but that I'd be welcome to sit in any sessions I wanted. I passed.
Then I see a tweet from PTC today. Blockbuster news. Rockwell Automation's Connected Enterprise just became connected. It has invested $1B in PTC for an approximate 8% ownership. PTC has [ERP], PLM, and IIoT (Kepware and ThingWorx). By connecting with these technologies, Rockwell now has the possibility of a technology convergence rivaling its rivals in Europe.
There are three of my questions about Rockwell answered:
Other than a refreshing change of culture, what else was Blake Moret going to do to put his stamp on the company?
When was Rockwell Automation going to really connect the enterprise like its slogan has held for several years (about the time I came up with Manufacturing Connection for the new title for my blog)?
How was Rockwell going to answer the digital manufacturing and Industry 4.0 moves made by its European competitors Siemens, Schneider Electric, and ABB?
This is far from an acquisition and just a partnership right now. But it is a big step in the right direction.
Here is the press release I downloaded from Business Wire.
PTC Inc. and Rockwell Automation, Inc. today announced that they have entered into a definitive agreement for a strategic partnership that is expected to accelerate growth for both companies and enable them to be the partner of choice for customers around the world who want to transform their physical operations with digital technology.
As part of the partnership, Rockwell Automation will make a $1 billion equity investment in PTC, and Rockwell Automation's Chairman and CEO, Blake Moret, will join PTC's board of directors effective with the closing of the equity transaction.
The partnership leverages both companies' resources, technologies, industry expertise, and market presence, and will include technical collaboration across the organizations as well as joint global go-to-market initiatives. In particular, PTC and Rockwell Automation have agreed to align their respective smart factory technologies and combine PTC's award-winning ThingWorx IoT, Kepware industrial connectivity, and Vuforia augmented reality (AR) platforms with Rockwell Automation's FactoryTalk MES, FactoryTalk Analytics, and Industrial Automation platforms.
"This strategic alliance will provide the industry with the broadest integrated suite of best-in-class technology, backed by PTC, the leader in IoT and augmented reality, and Rockwell Automation, the leader in industrial automation and information. Our combined customer base will benefit from two world-class organizations that understand their business and deliver comprehensive, innovative, and integrated solutions," said Jim Heppelmann, President and CEO, PTC. "Leveraging Rockwell Automation's industry-leading industrial control and software technology, strong brand, and domain expertise with PTC's award-winning technology enables industrial enterprises to capitalize on the promise of the Industrial IoT. I am incredibly excited about this partnership and the opportunity it provides to fuel our future success."
Blake Moret, Chairman and CEO, Rockwell Automation, said, "We believe this strategic partnership will enable us to accelerate growth by building on both companies' records of innovation to extend the value of the Connected Enterprise and deepen our customer relationships. As IT and OT converge, there is a natural alignment between our companies. Together, we will offer the most comprehensive and flexible IoT offering in the industrial space. Our equity investment in PTC reflects our confidence in the partnership and the significant upside we expect it to create for both companies as we work together to profitably grow subscription revenue."
Rockwell Automation's solutions business will be a preferred delivery and implementation provider, supported by a robust ecosystem of partners that both companies have established. The strength of both companies across geographies, end markets, and applications is complementary.
Terms
Under the terms of the agreement relating to the equity investment, Rockwell Automation will make a $1 billion equity investment in PTC by acquiring 10,582,010 newly issued shares at a price of $94.50, representing an approximate 8.4% ownership interest in PTC based on PTC's current outstanding shares pro forma for the share issuance to Rockwell Automation. The price per share represents an 8.6% premium to PTC's closing stock price on June 8, 2018, the last trading day prior to today's announcement. Rockwell Automation intends to fund the investment through a combination of cash on hand and commercial paper borrowings. Rockwell Automation will account for its ownership interest in PTC as an Available for Sale security, reported at fair value.