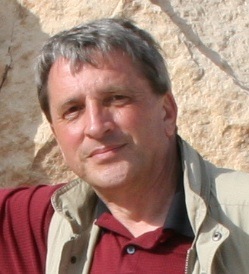 The world of advanced manufacturing and digitization continues its steady advance. GE recently announced opening of its first advanced manufacturing facility—a power products manufacturing plant in Greenville, SC.
Interesting that Rockwell Automation just announced a CEO transition leading analysts to look back on Keith Nosbusch's tenure. Certainly at a time when rivals such as Siemens, Schneider Electric, and, yes, GE have made strong moves in the digital manufacturing space, Rockwell stuck with the "Connected Enterprise."
That strategy essentially refers to EtherNet/IP networking. I recall my last conversation with CTO Sujeet Chand. I thought maybe he was going to talk about adopting some new technologies. Instead, he introduced a Cisco executive who talked about switches.
I'm en route to Hannover where I have appointments already with Siemens and GE Digital to talk about their digital strategies. Throw in Dell and SAP, and things get interesting.
I think Blake Moret, the next CEO, has his work cut out for him to keep Rockwell Automation relevant in the new age. I'm not usually too critical of Rockwell. I know its reputation for being conservative. Nosbusch stayed the course firmly. I'm starting to think that if Moret doesn't provide some new directions, there is a risk.
Meanwhile, Back to GE
The bullet points from its press release:
New Facility Will Deploy Best-in-Class Technologies to Accelerate Improvements in Every Aspect of the Manufacturing Process Including Design, Engineering, Product Development, Production, Supply Chain, Distribution and Service and Will Unlock New Productivity and Growth across GE's Power Portfolio
GE Has Invested $73 Million to Date and Will Invest an Additional $327 Million across the GE Power Greenville, S.C., Campus to Boost Innovation and Accelerate the Commercialization of Development of Best-in-Class Technologies for Customers across the Globe
Eighty Engineering and Manufacturing Jobs Created with the Facility's Opening, Expected to Have a Multiplier Effect across the Supply Chain
GE celebrated the grand opening of its new state-of-the-art Advanced Manufacturing Works (AMW) in Greenville as the GE Power business continues to introduce tomorrow's technologies, today. The announcement comes on the heels of GE's grand opening of its first additive manufacturing center in Pittsburgh in early April and represents the next step forward in GE's journey as the world's premiere digital industrial company.
"The opening of the AMW is a pivotal moment for us. We're building a skilled workforce and culture that's devoted to delivering breakthrough innovations that deliver better, faster outcomes for our customers and unlock new productivity and growth."
GE has invested $73 million in the facility to date and will invest another $327 million across the GE Power Greenville campus over the next several years to drive innovation and the faster development of best-in-class technologies that deliver more value for customers across the globe. At least 80 engineering and manufacturing jobs are being created with the facility's opening.
GE Power President and CEO Steve Bolze was joined by South Carolina elected leaders for the grand opening of the 125,000-square-foot facility at GE's Greenville manufacturing campus. The facility broke ground in mid-2014.
"GE is leading the transformation of manufacturing in the power industry, and this facility will ignite the digital industrial revolution for our company and the industry," said Bolze. "The opening of the AMW is a pivotal moment for us. We're building a skilled workforce and culture that's devoted to delivering breakthrough innovations that deliver better, faster outcomes for our customers and unlock new productivity and growth."
The AMW is GE Power's first advanced manufacturing facility. The facility will revolutionize the way GE Power designs, creates and improves products by serving as an incubator for the development of advanced manufacturing processes and rapid prototyping of new parts for GE's energy businesses—Power, Renewable Energy, Oil & Gas and Energy Connections. New techniques and production processes developed at the facility will bring new best-in-class products to global customers quicker than ever.
Advanced manufacturing brings a convergence of the latest technologies together to transform every aspect of the production process to make new, better things, faster. Industrial innovations, from new materials science, 3-D printing (additive manufacturing) and automation to advanced software platforms and robotics are redefining manufacturing for the future.
Advanced manufacturing has a huge and growing significance worldwide. Recent research1 found that nearly 24 million people are already employed in advanced manufacturing industries in the U.S., creating about 19 percent of GDP, and that each job in an advanced manufacturing industry supports another 3.5 jobs through the supply chain.
GE started in Greenville more than 40 years ago with a 340,000-square-foot site. With the latest addition of the AMW, the site has grown close to 1.7 million square feet of factories, offices and laboratories focused on manufacturing advanced products for customers worldwide. GE has more than 3,200 employees in Greenville and has invested more than $500 million in the last five years to bolster critical manufacturing activities housed on the campus. The company has established valuable relationships with local community schools, universities and technical programs to develop new technologies and create a system to support those who are passionate about growing with the industry.
1 The workforce of the future: Advanced manufacturing's impact on the global economy, April 2016, GE. Authors: John Paul Soltesz, Marni Rutkofsky, Karen Kerr, Marco Annunziata