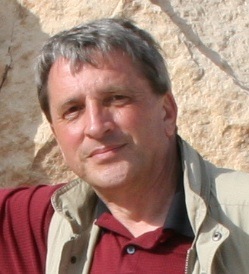 Digital Transformation has generated so much news that company executives have begun ordering projects and task forces within the company to begin that transformation. The pressure on engineers and IT people increases with each new directive. To help clients deal with these new directives, ARC Advisory Group launched the Digital Transformation Council (DTC) at its 2018 Forum.
The council is a member community for industry, energy, and public-sector professionals. Membership is by invitation only and restricted to end users of digital transformation technology, such as professionals working for manufacturers, utilities, and municipalities. There is no fee to join.
"As data-driven market disruption grows, professionals across similar industries need to connect and learn from one another," according to Jesus Flores-Cerrillo, Associated R&D Director at Praxair, one of the world's largest providers of industrial gases. He added, "It's becoming mission-critical to understand how to use data to develop services and products and optimize operations and assets. That can only be accomplished by understanding the possibilities provided by modern data tools such as artificial intelligence, machine learning, and digital twins."
"We are delighted to support the Digital Transformation Council by bringing members together in person and online," commented Greg Gorbach, Vice President at ARC Advisory Group. "This community will enable individuals and companies to get up to speed quickly on digital transformation innovations and share ideas about what provides value and what doesn't."
Each February, a member-only meeting, anchored to the annual ARC Industry Forum, will bring the Council together to set the focus and agenda for the coming year. Members will also gather via virtual quarterly meetings to discuss research findings, activities, and other topics.
In addition to annual in-person meetings and quarterly virtual meetings, Digital Transformation Council members will have year-round access to research and fellow members via an online community. ARC Advisory Group's role will be to conduct research, organize meetings, provide venues, and facilitate peer-to-peer discussions. ARC will also deliver technical support for the group's online presence.
The DTC will address topics such as analytics, industrial Internet of Things (IIoT), artificial intelligence and machine learning, cybersecurity, and additive manufacturing.