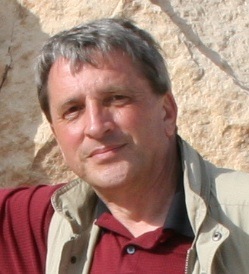 Suddenly the wireless networking side of IoT connectivity is hitting my radar. Since the culmination of the "wireless wars" of 10 years ago, this technology/market area has settled into supplying usable products. This information came from Honeywell—In short, by supplying ISA100 Wireless and WirelessHART connectivity to Cisco's next-generation Wi-Fi Access Point, Honeywell's OneWireless IoT Module can help users increase industrial plant productivity, worker safety, and digital transformation readiness.
Honeywell is developing a OneWireless IoT Module for the next-generation of Cisco's industrial access points, the Cisco Catalyst IW6300 Heavy Duty Series Access Point. The Honeywell and Cisco technologies will form the backbone of Honeywell's OneWireless Network.
The joint wireless solution enables Honeywell customers to quickly and easily deploy wireless technologies as an extension of their Experion Process Knowledge System (PKS). Combining the leading IT network technology by from Cisco and the leading Honeywell OneWireless multi-protocol technology provides customers with a single infrastructure that meets all their industrial wireless needs.
"For the past decade, Cisco and Honeywell have worked together to deliver secure, wireless solutions to connect mobile workers and field instrumentation in the most challenging process manufacturing environments," said Liz Centoni, senior vice president and general manager, Cisco IoT. "We've had great success in bringing IT and operational teams together to reduce complexity and improve efficiency. Now, we are building on that foundation to extend the power of intent-based networking to the IoT edge."
When combined with the Honeywell OneWireless IoT Module, the Cisco Catalyst IW6300 Heavy Duty Series Access Point offers the security, speed, and network performance needed to allow the seamless extension of the process control network into the field.
"The OneWireless IoT Module is Honeywell's latest innovation as a leader in wireless technology," said Diederik Mols, business director Industrial Wireless, Honeywell Process Solutions. "Our customers will benefit from OneWireless functioning as a seamless extension of Experion PKS and simplified deployment made possible by integrating the IoT module and aerials into a single unit."