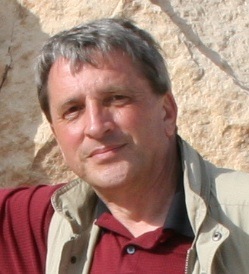 I have not been away on purpose. This may be about the longest I've gone in 12+ years of blogging. Had a crisis of sorts in a business I've invested in, two road trips, a bout of allergy infection, and a report for a client due. Plus some construction going on around the house. Quite a week.
Here are some items I've been saving up. Meanwhile, I'm still thinking about ramifications of what I started last week with IIoT, Level 3, software, and the like.
Frank Lamb has started a conversation on PLC information and samples. Check out his site and add your comments.
I will be going to Hannover the end of the month. I'll be busy, but if you will be there ping me. I'll have a bunch of stuff from Siemens and Dell for sure. There should be much more information from so large a show.
Coming up the first week of May ( 2-5) is QAD Explore, the ERP supplier's user conference, in Chicago at the Hilton. I'll be on a panel on Tuesday discussing the relationship past, present, future of MES and ERP with a little IIoT thrown in. If you are a user or are kicking some ERP tires, check it out. Then look me up.
Schneider Electric Connect 2016 will be May 23-26 in New Orleans. I'm not speaking, but I'll be there. Maybe we can arrange a meet up? This part of Schneider is Modicon/Foxboro/Triconex
Then I saw this blog from Rockwell Automation written by Thomas Donato, President, EMEA, Rockwell Automation, talking about how industrial business leaders are not asking about IIoT (or Industrie 4.0 or whatever). I've noticed that suppliers are rushing to claim IIoT as a strategy or that they play in that game. But it's the same as every new thing that comes down the road—customers just want solutions to their problems. That is how suppliers should be positioning their products and services.
And from my friend Jim Pinto. I asked him annually for 10 years at Automation World to give me his annual Pinto Prognostications. In his blog now, he takes a look at the rest of the 21st Century. Here is his conclusion. Check out the entire post here.
Power will be in the knowledge and the ability to integrate and exploit the new capabilities provided by technology and adapt to new environments and opportunities. The human adventure will continue as the remaining frontiers and limits of human thought are explored. But will people be happy?