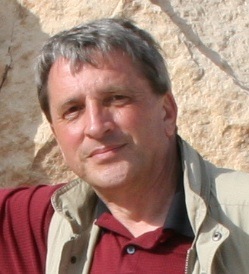 2017 marks the year of Avnu Alliance, the consortium driving standards-based deterministic networking, making its name in the industrial Internet of Things space. I've caught up with news from other trips, now it's news from SPS in Nuremberg that I missed this year.
Avnu Alliance and Edge Computing Consortium
Avnu Alliance and OPC Foundation
TSN Conformance Testing
Avnu Alliance and the Edge Computing Consortium
Avnu Alliance and the Edge Computing Consortium (ECC) announced a liaison agreement to partner on shared interests of advancing industrial networking and edge computing. Under the agreement, the consortia will work together with the shared goal for interoperability across the industrial control industry.
Joint activities between Avnu Alliance and the ECC will include:
Identifying and sharing IIoT best practices
Collaborating on test beds
Collaborating on standardization and conformance testing
"We are very excited about the cooperation between ECC and Avnu Alliance," said Mr. Haibin Yu, Chairman of ECC. "We believe that Time Sensitive Networking (TSN) technology will enable edge computing to better meet the industrial customers end-to-end needs and promote the global industry digitization transformation."
"Edge computing is a key enabling technology to the industrial IoT. The liaison with the Edge Computing Consortium enables Avnu to broaden the scope for creating an interoperable foundation of Time Sensitive Networking (TSN) for the industrial IoT in alignment with our organization's goal to build coalitions within the networking space," said Todd Walter, Avnu Alliance Industrial Segment Chair.
Avnu Alliance and ECC conducted a joint presentation at the ECC Summit in Beijing on November 29, 2017 to announce their agreement and the opportunities ahead for Edge Computing and Time Sensitive Networking.
Avnu Alliance and OPC Foundation Combined IT-OT Leadership
Avnu Alliance (Avnu), Industrial Internet Consortium (IIC), and OPC Foundation announce their collaboration with IT-OT industry leaders to advance industrial device interoperability and to show the progress made in bringing the open, unified communication standard OPC UA over Time Sensitive Networking (TSN) to market.
Leading companies active in these groups have pledged their commitment to ensuring the interoperability of deterministic industrial devices and have made significant investments in achieving this goal. Rapid developments of these technologies have been made over the last year.
"With the rapid adoption of TSN as a foundational technology for automation, the community is increasingly relying on an interoperable set of network services and infrastructure. Today, 17 market leaders are reinforcing their commitment to complete a unified communication technology," said Todd Walter, Avnu Alliance Industrial Segment Chair. "By leveraging the liaison agreements of Avnu, IIC and OPC Foundation, we're creating a faster process for the creation of an open, interoperable ecosystem of devices that take advantage of secure, guaranteed latency and delivery for critical traffic. It is exciting to see the fruits of our labor in these milestones."
The pillars of this announcement are:
Conformance testing advances: Avnu TSN conformance test plans for time synchronization of industrial devices are ready and available to test houses. At last month's Avnu IIC Interoperability Workshop, more than 20 companies came together to demonstrate interoperability in the IIC TSN Testbed and to advance the conformance tests with the assistance of University of New Hampshire InterOperability Lab, an Avnu-recognized test facility.
Standards evolved, more vendors, more devices: The Publish Subscribe extension for OPC UA is now available in release-candidate form, enabling the exchange of OPC UA over UDP connections. This is the prerequisite for running OPC UA TSN.
"OPC UA over TSN adds additional capability to the OPC Foundation portfolio, including enhancing controller-to-controller and machine-to-machine communication and information integration. OPC UA addresses the complex requirements of initiatives like Industrie 4.0 and the IIoT, providing information integration between devices, applications and the cloud, truly providing the foundation for the much-demanded seamless communication and information integration between IT and OT networks," said Thomas Burke, OPC Foundation President.
Demonstrated interoperability between different vendors: Interoperability testing via the IIC TSN Testbed is rapidly progressing with eight hands-on plugfests taking place in the US and Europe over the past 18 months. More than 20 companies have participated in these face-to-face events to test and demonstrate interoperability between devices from various manufacturers and vendors – both collaborative and competitive.
"Our TSN Testbed stands as a showcase for the business value of TSN. The work coming out of the TSN Testbed is already having a direct impact on suppliers and manufacturers who see the technology as a value-add for their system structures," said Paul Didier, IIC TSN Testbed Coordinator, Cisco Solution Architect. "Companies are invited to participate in our plugfests to test their own TSN devices for interoperability, including OPC UA Pub-Sub TSN devices."
Avnu Alliance Delivers First TSN Conformance Tests for Industrial Devices
Avnu Alliance announced the first set of Avnu TSN conformance test plans for time synchronization of industrial devices are ready and available now for test houses to implement.
Avnu Alliance has built a rich set of conformance and interoperability tests with a defined procedure for certification in various markets. Leveraging that multi-industry experience, Avnu defined a baseline certification in the industrial market that consists of robust and comprehensive test requirements based on the market requirements for industrial automation devices and silicon. These conformance tests ensure that the device or silicon conforms to the relevant IEEE standards, as well as additional requirements that Avnu has selected as necessary for proper system interoperability.
"Time Synchronization, or 802.1AS, is the foundation for all TSN devices, hence it is the first set of conformance tests that are ready and available," said Todd Walter, Avnu Alliance Industrial Segment Chair. As the standards and networks continue to evolve, so does Avnu's work to define and certify the standard foundation. In the future, Avnu will also be able to test and certify other traffic shaping mechanisms, frame preemption, redundancy, ingress policing, strict priority, and security. "Our work with the Industrial Internet Consortium (IIC), OPC Foundation and other industry organizations drives the industry closer toward achieving an interoperable ecosystem," added Walter.
Avnu is committed to speeding up the path to an interoperable foundation. To this end, Avnu members have made open source code available for 802.1AS timing and synchronization in the OpenAvnu repository on GitHub.
To encourage and enable multiple industry groups, vendors and protocols to share a TSN network, Avnu has outlined the system architecture and requirements for this industrial model built on an Avnu certified foundation in a document entitled "Theory of Operation for TSN-enabled Industrial Systems," which is available for download. This document introduces the fundamental mechanisms needed for a system architecture to build on, including time synchronization, quality of service using scheduled transmission and network configuration and walks through the requirements of several industrial use cases including how to enable and integrate non-TSN technologies where needed.
Avnu Alliance members have created this document to help designers and engineers in the industry understand the real-world application context and build a TSN network that is configured for multiple vendor and industry groups. Avnu's defined foundation will continue to support additional capabilities, including support for multiple IEEE 1588 profiles, guidelines for scaling to very large network architectures, centralized and distributed configuration for the network, and aggregation/composition of multiple networks into a single TSN-enabled network domain.